MINI CONVERTIBLE

PURE UNFILTERED,
TOP-DOWN JOY.
From £25,890OTR*
MINI CONVERTIBLE

PURE UNFILTERED,
TOP-DOWN JOY.
Automatic
Manual
Petrol
Electric
Suitcases

2

Top Speed

143

MPH

Seats

4

From

£25,890

OTR*
SEATS

4

POWER

136 hp

0-62MPH

8.8 secs [8.7 secs]

FUEL CONSUMPTION

46.3-47.9 mpg [45.6-47.9 mpg]

CO2 EMISSIONS

139-134 g/km [140-135 g/km]
SEATS

4

POWER

178 hp

0-62MPH

7.1 secs [6.9 secs]

FUEL CONSUMPTION

42.2-43.5 mpg [44.1-45.6 mpg]

CO2 EMISSIONS

153-148 g/km [146-141 g/km]
SEATS

4

POWER

184 hp

0-62MPH

8.2s

RANGE

up to 124 miles

CONSUMPTION

3.6 (miles/ kWh)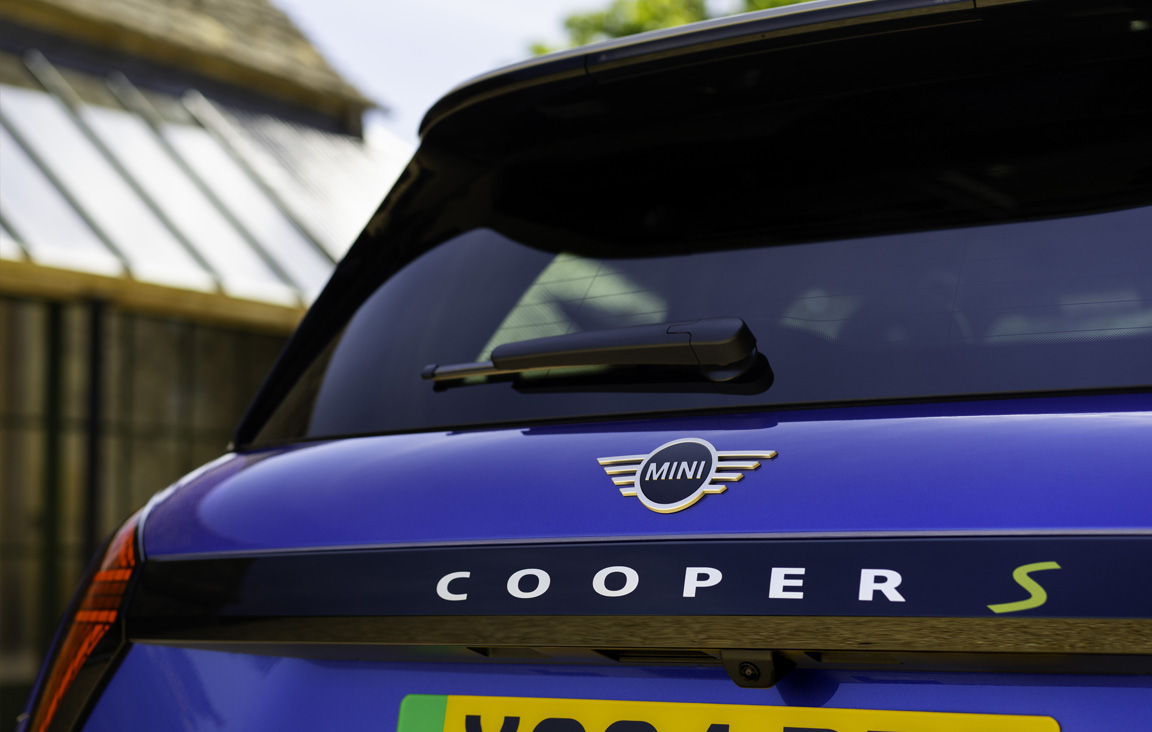 WE'RE HERE TO HELP.
Contact us to start your journey - the MINI Convertible.
Martin Dunn
General Manager
Making the journey to your first or next MINI as simple, convenient and enjoyable as possible.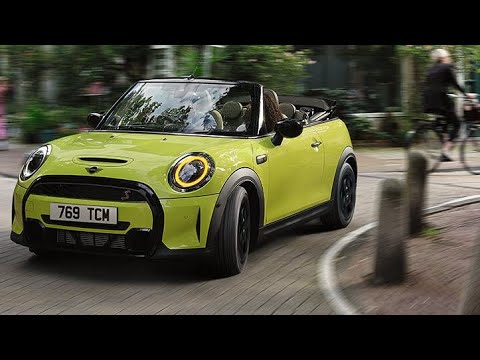 MORE ON THE MINI CONVERTIBLE.
Learn more about the MINI Convertible with our handy guides, related articles, and latest news.
SOFT TOPS FOR FREE SPIRITS.
Sleeker, sportier and just as sunny as ever. The MINI Convertible pairs the inimitable spirit of the original Hatch with the excitement of a soft top. It looks just as good on the inside too, complete with elegant Piano Black surfaces, an updated steering wheel design, and impressive 8.8" high-resolution display screen. Under the bonnet, it sports a TwinPower Turbo engine to pack a powerful punch while reducing fuel consumption.
MINI FINANCIAL SERVICES.
Buying your next MINI made easy.
A PLAN TO SUIT YOU.
Accelerate your MINI adventures with our three flexible finance options. You can trust our experts to keep things simple and help find the best plan for you.
*Due to supply restrictions, the exact configurations shown here may not be available. Please contact us for further information.
OTR price is based on the Recommended Retail Price (including VAT) and On The Road Charges (including delivery and emergency service, vehicle first registration fee and VED costs). Specifications are subject to the availability of options and may change over time.
Price is a non-binding recommendation of the manufacturer (including VAT, excluding transportation costs). We will gladly give you binding price information.
The models shown may feature some optional equipment and details which are not available as standard or may not be available anymore.
Pictures show a MINI Convertible with optional equipment fitted. Due to supply restrictions, the exact configurations shown here may not be available. Please speak to your MINI retailer for further information.
†The values of fuel consumptions, CO2 emissions and energy consumptions shown are determined according to the European Regulation (EC) 715/2007 in the version applicable at the time of type approval. The figures refer to a vehicle with basic configuration in Germany and the range shown considers optional equipment and the different size of wheels and tyres available on the selected model and may vary according to the configuration.
For plug-in hybrid vehicles these figures were obtained using a combination of battery power and fuel, for battery electric vehicles after the battery had been fully charged. Plug-in hybrid and battery electric vehicles require mains electricity for charging.
Figures shown are for comparability purposes. Only compare fuel consumption, CO2 and electric range figures with other cars tested to the same technical procedures.
These figures may not reflect real life driving results, which will depend upon a number of factors including the starting charge of the battery, accessories fitted (post-registration), variations in weather, driving styles and vehicle load.
N.B. The CO2 figures shown above have been determined according to the WLTP test. WLTP has been used as the applicable CO2 figure from 1 April 2020 for first year vehicle tax (VED) and from 6 April 2020 for company car tax (BIK).
The CO2 figures were previously based on the NEDC equivalent.
With respect to these vehicles, for vehicle related taxes or other duties based (at least inter alia) on CO2-emissions the CO2 values may differ to the values stated here.